Dagens logikk-oppgave, frå xkcd.com: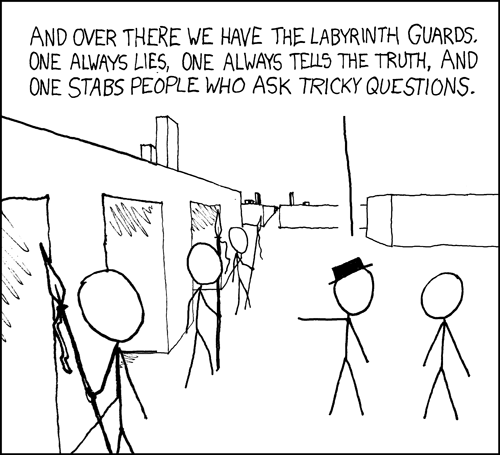 "And the whole setup is just a trap to capture escaping logicians. None of the doors actually lead out."
2 kommentarer på "You may ask 1 of the individuals exactly 1 question. What should you ask in order to be certain that you will open the door with the coffer behind it, instead of the hungry lion?"
den 04 May 2007 at 21:01

1

Trygve

roflmao!! Liker xkcd

den 05 May 2007 at 20:21

2

Pål

Ja, var en god del godsaker der, må en få lov til å si.
Svar på innlegg
Du må være logget inn for å kommentere.